Minneapolis Meeting - Hot Issues in Guardianship Conservatorship Law
Date:
Tuesday, January 22, 2013
Location:
Crowne Plaza Northstar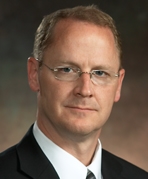 Please join us for a presentation by attorney Robert McLeod updating us on hot issues in Guardianship Conservatorship law, and discussing the various legal standards concerning capacity for differing estate planning and personal actions, including the following: execution of wills, trusts, powers of attorney, and health care directives, commencing a guardianship or conservatorship, entering into contracts, including marriage, and voting.
Bob is a partner in Lindquist & Vennum's Trusts and Estates practice group, and he applies years of experience to help executors, trustees, guardians, and conservators navigate the quickest route through the judicial process. He has devoted his career exclusively to the area of estate planning and probate, working with clients to create plans for business succession, charitable gifts, and wealth preservation, and assisting with advanced estate- and gift-tax planning.

Bob collaborated with the Minnesota Legislature on drafting portions of the state's trust, probate, and guardianship law, and developed the court-approved forms that every Minnesota attorney is asked to use when practicing guardianship and conservatorship law. He wrote and updated Minnesota Continuing Legal Education's Guardianship and Conservatorship Handbook. His additional writing credits include articles for the William Mitchell Law Review, The Monthly Digest of Tax Articles, and the Journal of Taxation.

An adjunct professor at William Mitchell College of Law, he has taught estate and trust law since 1995. He is also a frequent lecturer and author in many areas of estate planning.

Bob is a fellow in the American College of Trust and Estate Counsel and has been recognized as a Minnesota "Super Lawyer" every year since 2004. He is a recipient of the Outstanding Service Award from Minnesota State Bar Association, the MSBA Presidential Commendation Award, and was recognized by the Minnesota Supreme Court for his pro bono service. Bob is also the recipient of the Leonard E. Lindquist Pro Bono Award, given annually by Lindquist & Vennum to an attorney who demonstrates an exceptional commitment to pro bono work.