Minneapolis Meeting - Estate Planning for the Modern Family
Date:
Tuesday, November 27, 2012
Location:
Crowne Plaza Northstar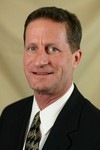 The traditional family is now a minority. Blended families (re-married or cohabitating), single parents, living together (no children, married or cohabitating) and same sex couples are or will be your clients. The traditional estate planning techniques do not work. Understand what the demographics are and learn what tools & techniques do work and how to assist your non-traditional clients and families with their unique estate planning issues.
Joe works with advisors and brokers and their clients on estate and business exit planning matters.
He began his career with Connecticut Mutual as an agent in 1976. In 1985 he was appointed an assistant manager with CIGNA Individual Financial Services. In 1998 he became the branch manager for Century Companies and then in 1992 the Managing Director for John Hancock Financial Services in Minneapolis. Joe joined AdvisorNet Financial as Vice President of the Advanced Planning Group in 2001.
Joe holds an undergraduate degree in Business Finance from the University of St. Thomas and also is a Chartered Life Underwriter (CLU) and Chartered Financial Consultant (ChFC).
He is a past President and the current Secretary of the Minneapolis Estate Planning Council, a former board member and current member of the Financial Planning Association of Minnesota and a Continuing Education Instructor. Joe is a volunteer instructor for Best Prep, bringing financial literacy to high school students and a member of the Minneapolis Rotary Club #9.