Minneapolis Meeting - Estate Planning in Uncertain Times
Date:
Tuesday, October 23, 2012
Location:
Crowne Plaza Northstar
Speaker:
Christopher Burns & Lisa Spencer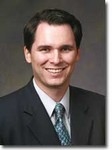 The very nature of traditional financial and estate planning has been altered significantly with so many blended and non-traditional families. Divorce, remarriage, co-habitation all give rise to the need for special considerations and tools. This course will delve into the issues and concerns that need to be addressed and the planning that, if done, will help people to be treated fairly and minimize unintended legal, financial and emotional consequences.
The attendees will be presented with the legal and tax framework that needs to be considered as life events occur, such as marriage, separation, divorce, and entering new relationships. There will be an in depth discussion of pre and post nuptial agreements, cohabitation agreements, and separation agreements as well as what happens to existing wills, trusts and beneficiary designations in the event of divorce. Finally, the class will conclude with a discussion of the need to review and update estate and health care planning documents as well as the current estate tax environment.
Christopher Burns heads the Estate Planning, probate and Trust Administration Practice Group for Henson & Efron, P.A. He practices estate planning, antenuptual (prenuptual) agreements, business succession planning, elder law, and estate administration.
Lisa Spencer is a shareholder at Henson & Efron, P.A. She represents clients in all areas of family law, working with her clients through mediation and other alternative dispute resolution processes to successfully resolve issues, litigating only when resolution through means of settlement can not be reached. Lisa represents clients in cases involving complex financial issues including business valuation, executive compensation valuations, and intellectual property. She represents clients in spousal maintenance and child support cases, addressing client's short- and long-term financial needs.