Patient Protection & Affordable Care Act (ACA)
Date:
Tuesday, September 25, 2012
Location:
Crowne Plaza Northstar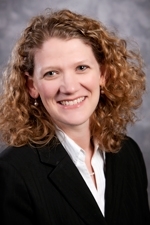 Health Reform: The Next Chapter – After The Supreme Court Decision The U.S. Supreme Court has upheld the Patient Protection and Affordable Care Act of 2010 (PPACA) and the individual mandate as constitutional. Now individuals, employers and health care providers are scrambling to comply with the law's many initiatives. Federal agencies are rushing to provide guidance on implementing many key provisions such as Health Insurance Exchanges, how to calculate and apply employer penalties, and payment and care delivery reforms within Medicare and Medicaid. This session incorporates the latest IRS guidance, rules and regulations for implementing the myriad PPACA provisions impacting individuals and employers of all sizes, and discusses the new approach to health care delivery and payment beginning in 2013 and beyond.
Topics of interest include but aren't limited to: U.S. Supreme Court decision, insurance exchanges, individual mandate, employer penalties, various tax changes to health care benefits, other tax changes and how changes in health care may impact individuals.
Nicole Fallon is a health care manager consultant specializing in the 2010 Patient Protection and Affordable Care Act (Health Reform). She has nearly 20 years of extensive and diverse health care policy experience. Eleven of those years were spent advocating before the Minnesota Legislature and state agencies on behalf of various businesses, trade associations and non-profit organizations.
Nicole is co-leading CliftonLarsonAllen's work to help the firm's clients respond to and plan for health care reform. This includes the impact of Federal reform on providers, payors, and employers, as well as emerging trends in market driven reform and new payment models. Nicole has been an invited speaker on these topics in a number of forums around the country over the past several years.