Annual Combined Meeting - Income Tax Update
Date:
Tuesday, May 15, 2012
Location:
Crowne Plaza Northstar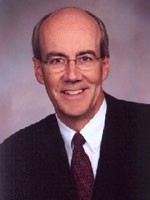 Andy Biebl is a partner with CliftonLarsonAllen specializing in taxation, small business entity selection, S corporations and agricultural taxation. He heads the Federal Tax Services Group, which provides tax research and training firm wide. His primary areas of expertise include estate and retirement planning, business succession planning, litigation support, general business consulting and tax planning for individuals, partnerships and corporations, including specialized expertise in agricultural taxation issues.
Andy is a co-author of several tax publications for Practitioner Publishing Company/Thomson Reuters, as well as co-author of continuing professional education tax seminars for Thomson Reuters. He previously co-authored tax publications and continuing education tax seminars for the American Institute of CPAs (AICPA). In addition to authorship activities, Andy has spoken at numerous seminars and conferences throughout the country. He is a past recipient of the AICPA Outstanding Discussion Leader Award, and also a past recipient of Outstanding Discussion Leader Awards for Minnesota and Iowa CPA Societies.
Andy has a Bachelor's in Economics and Accountancy from St. Johns University, one year of post-graduate school at the Minnesota Graduate School of Business, and served as an adjunct faculty member in the University of Minnesota Masters of Business Taxation program for 20 years. He is a past president of the Minnesota Society of CPAs.